If you're unable to activate your adaware antivirus product because your machine cannot connect to the Internet, or if you are experiencing problems with online activation (you have an error message "Registration failed"), follow the steps below to activate adaware antivirus offline.
Access to the Internet from another computer is necessary in order to download the Offline Activation installer and to transfer the activation files.
1. Click here to download the OfflineActivationClient.exe file and transfer it to your offline computer.
2. Run the downloaded file.
3. You may see a notification from the User Account Control (UAC). Click Yes to proceed.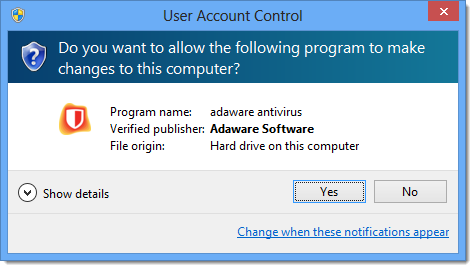 4. Select the language of the Offline Activation wizard using the drop-down combo box: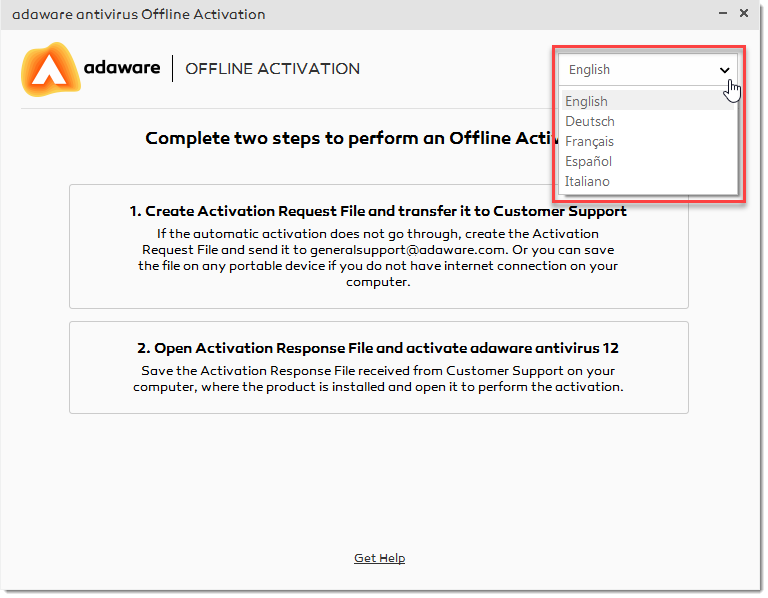 5. Select the Create Activation Request File and transfer it to Customer Support option. This generates an activation request file with an .opi extension.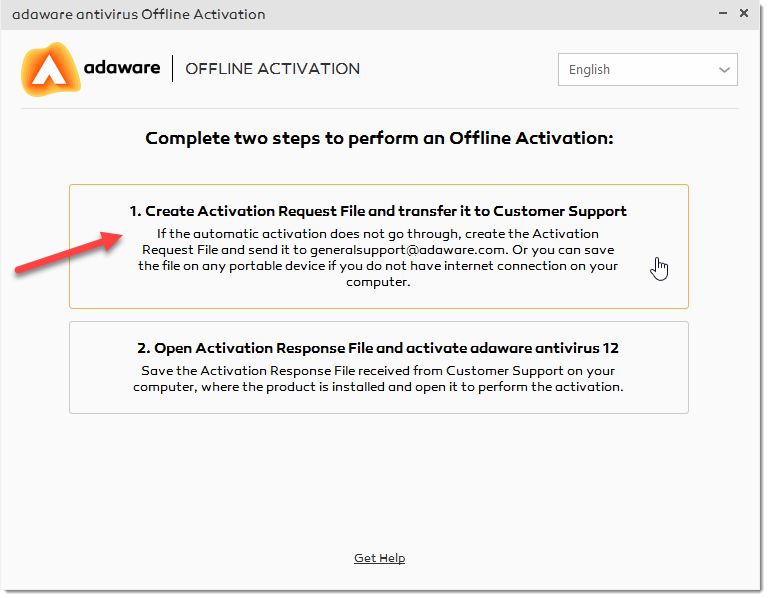 The activation request file will automatically be saved to your Desktop, so it will be easy to find it in the upcoming steps.
7. In the next window, choose the option to transfer the generated Activation Request File to Customer Support, and then click Next.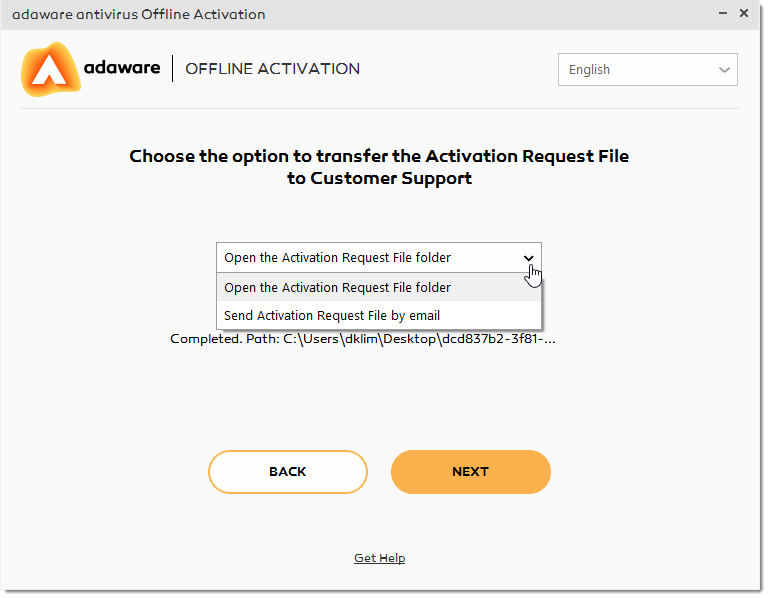 Open the Activation Request File folder. Use this option to send the activation request through a web mail client, such as Gmail, Hotmail, Yahoo, etc. The activation request file will be open with the system default file explorer. Copy this file and paste it into your email. Then send it as an attachment to generalsupport@adaware.com.
Send Activation Request File by email. Use this option to send the activation request file through an Outlook email client. The activation request file will be automatically attached to the email. Send this attachment to the address provided in the address field.
7. The Customer Support will send you the activation response file, which has a .dat extension.
8. Transfer this Activation.dat file to your offline computer (using a USB drive, for example).
9. In the Offline Activation wizard, select the Open Activation Response File and activate adaware antivirus 12 option.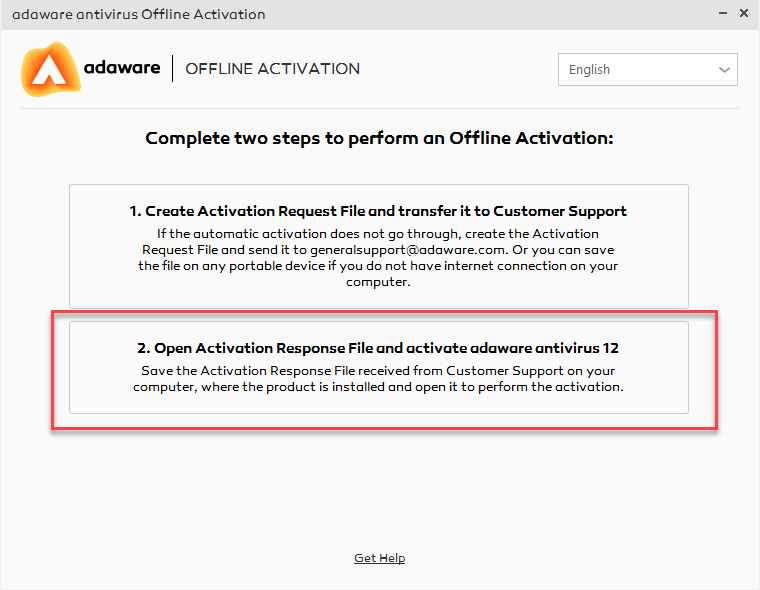 10. Select the Activation.dat file that you downloaded and click Open.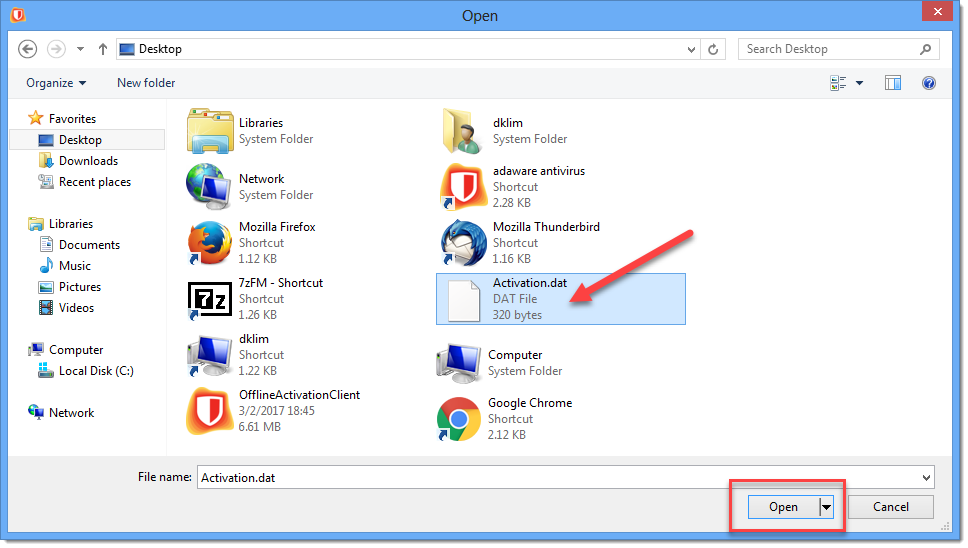 11. In the window that appears, click Activate.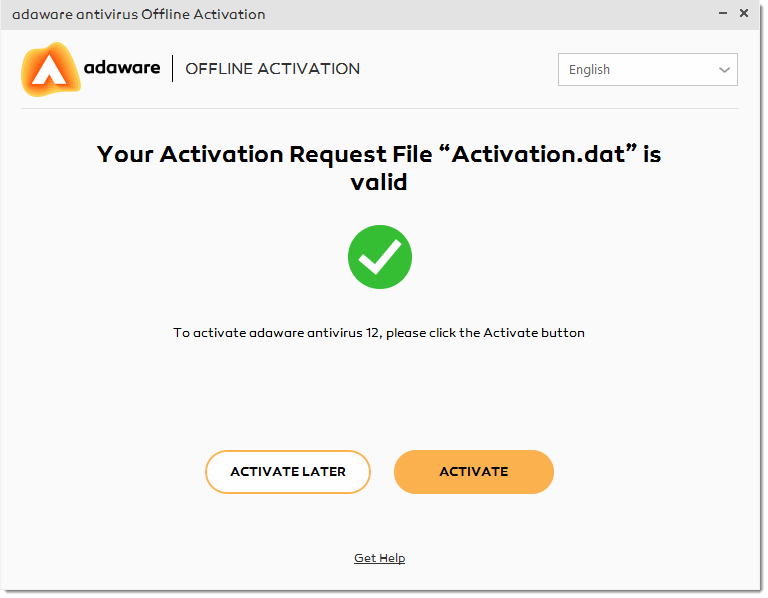 If you want to postpone activation, click the Activate Later button.
12. Click the Restart button to restart the program and complete activation. Now your copy of adaware antivirus is activated and ready to use.