When some components and features of the adaware antivirus program are not working properly, you can repair your installation. The repair process resets the adaware antivirus configuration by fixing or replacing program files which may be corrupted or missing.

To repair your adaware antivirus, follow the steps listed below:
1. Make sure you are connected to the Internet.
2. Click the Start button to open your Start Menu.
3. Click Control Panel menu option.
4. Click Programs, and then click Programs and Features.
5. Select adaware antivirus.
6. Click Change in the bar above the listed programs.

The programs in the Uninstall or Change a Program list are typically listed in an alphabetical order.
7. With the dialog box displayed, select the Repair adaware antivirus radio button and click the Next button.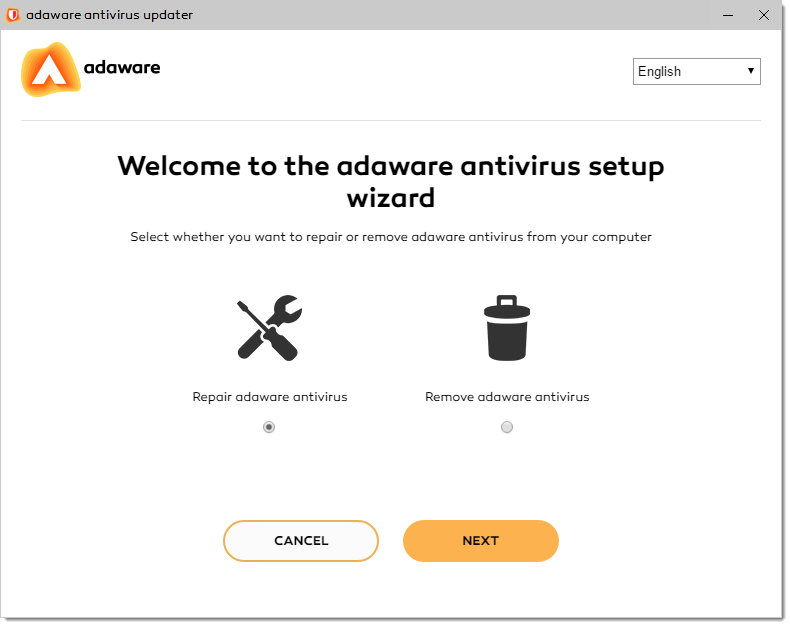 8. You can see the repairing process in progress.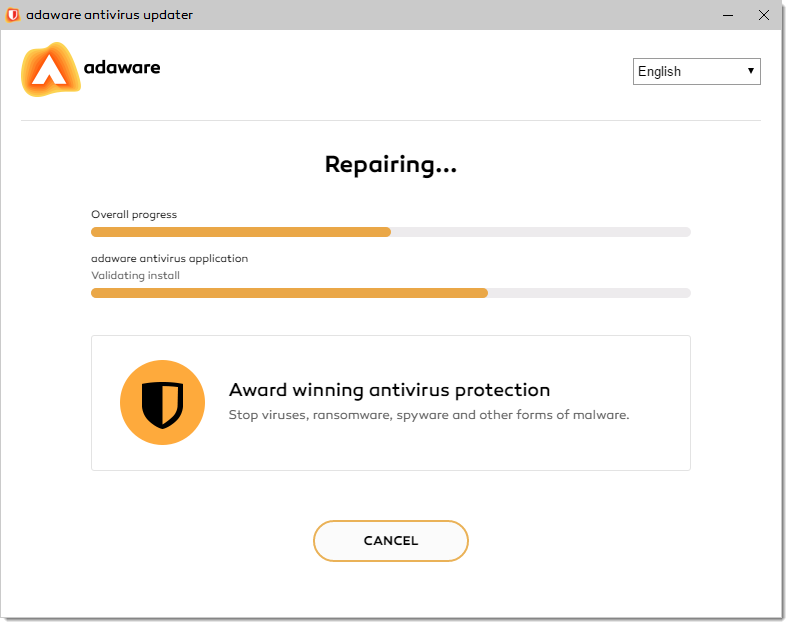 9. Once the repairing process is complete, click Close.