Gaming Mode is a feature of adaware antivirus that suspends pop-up notifications and baloons while playing a game. Thus, this mode allows you to have the pleasure of a full gaming experience, without being interrupted with different popups or other messages.
To enable the Gaming Mode, proceed through the steps listed below:
1. On the left navigation menu, select the App Management option. The App Management dialog opens.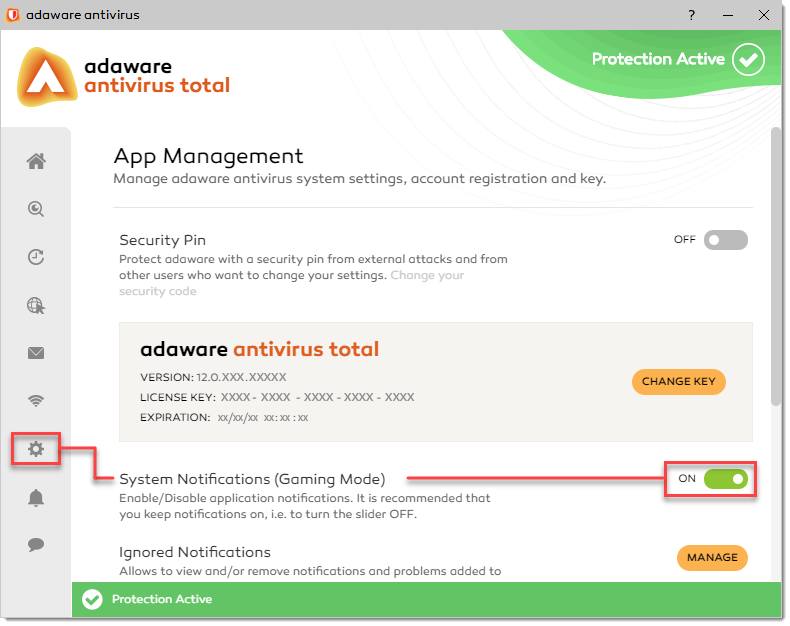 2. In the System Notifications (Gaming Mode) block, click the slider to enable the feature.
By default, the Gaming Mode is disabled. Single click the slider to switch between two positions. The green color stands for Enabled, which means that the Gaming Mode is active and fully functional. The grey color represents the Disabled status, i.e. the mode is deactivated.

There may be two cases, however, when the Gaming Mode allows the notification to appear: if you have set a Prompt action performed by the Network Protection feature on detecting a network connection attempt, or if you have set a Security PIN to protect adaware antivirus from external attacks and from other users who want to change your settings.