ThreatWork Alliance is a global community of security volunteers that take an active action in battling cyber crimes. By submitting your suspicious files and sharing your scan results, adaware will be able to turn that information into advanced and innovative technology that addresses the malware threats that threaten not only your own personal systems, but also those of other people.
To access the ThreatWork Alliance feature, proceed through the steps listed below:
1. On the left navigation menu, select the App Management option. The App Management dialog opens.
2. In the ThreatWork Alliance block, you will see the ThreatWork Alliance feature enabled.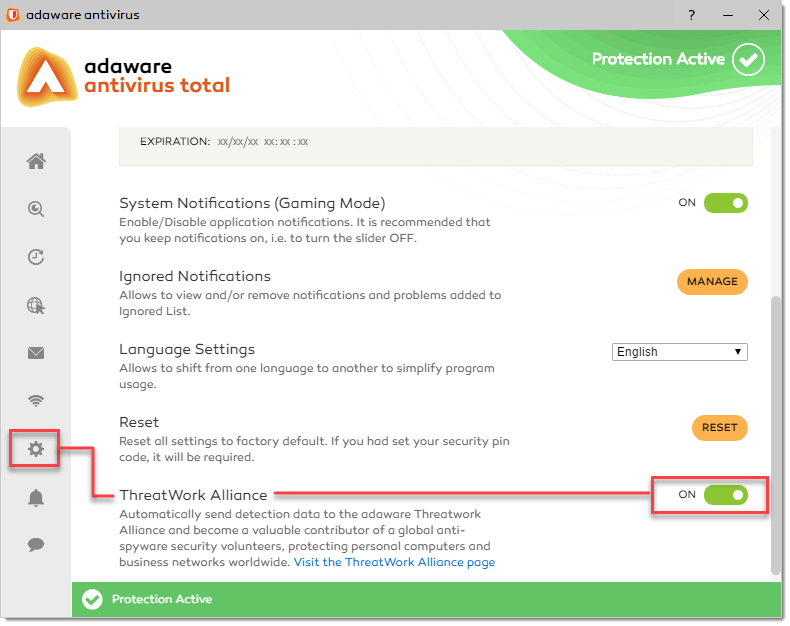 Single click the slider to switch between two positions. The green color stands for Enabled, which means that the ThreatWork Alliance feature is active and fully functional. The grey color represents the Disabled status, i.e. the feature is deactivated.

To visit the ThreatWork Alliance official page, click the Visit the ThreatWork Alliance Page link under the ThreatWork Alliance block.