When your adaware antivirus application is about to expire, you will be noticed of the approaching expiration date.
The notification about expiration will appear on the Notification Center window.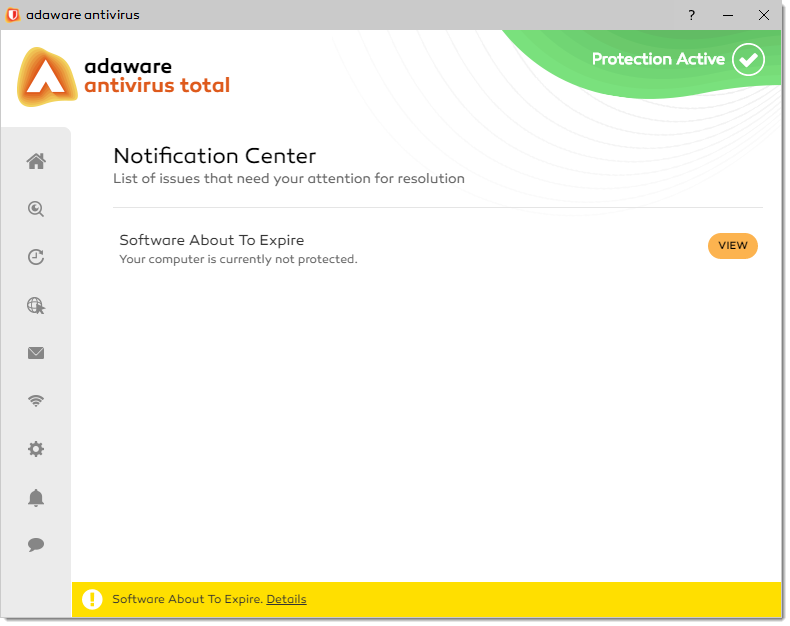 Alternatively, you can access it from the Status Bar.
To proceed with the renewal process, follow the steps listed below:
1. With the Notification Center window displayed, click the View button of the Software About to Expire block.
2. You will get a similar notification below. Click the Renew Now button.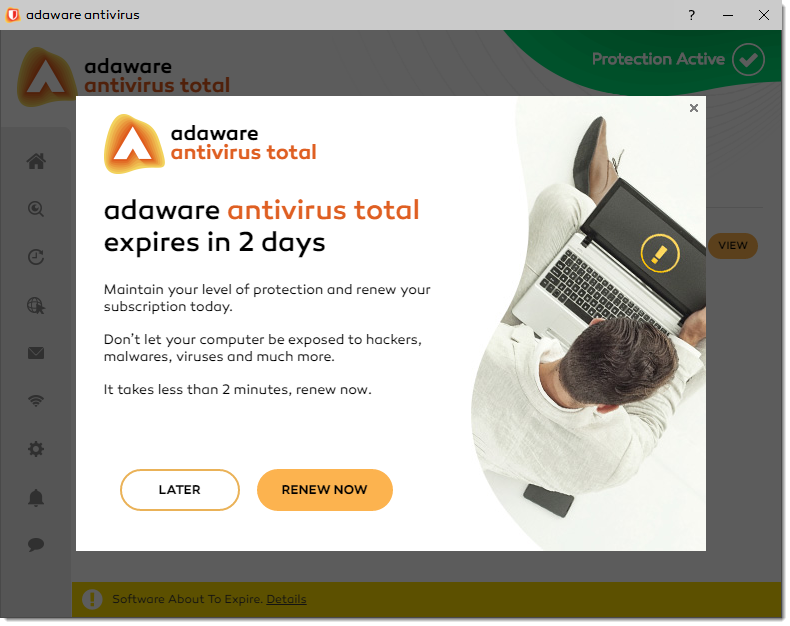 If you want to postpone renewing your license, click the Later button.
3. A similar shopping cart page will be opened in your web browser where you can submit and confirm your order.
4. Once the purchase process is complete, follow the steps of the How to activate a renewal code section to complete the renewal process.