Having finished the adaware antivirus installation, you can register your product. By registering, you can get the adaware antivirus free product for free for an entire year. In addition, registering your copy ensures that you receive product support, product update information, and other benefits. Completing the registration requires only a few minutes.
Once adaware antivirus is installed, you will be prompted to register your program: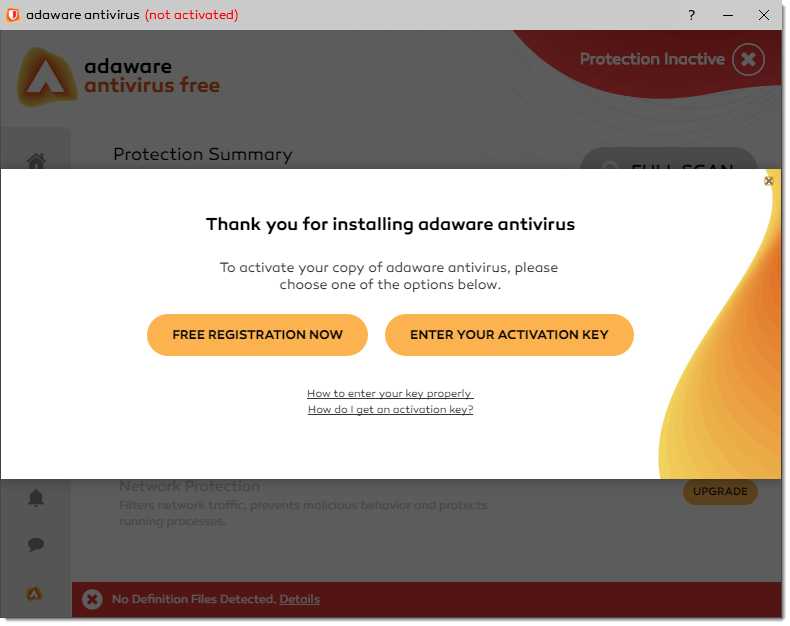 You can also open the registration wizard by selecting the Activate menu option, if your copy of adaware antivirus has not been activated yet, or if the activation period has expired.
1. Click Free Registration Now. The Get the Highest Level of Protection window appears.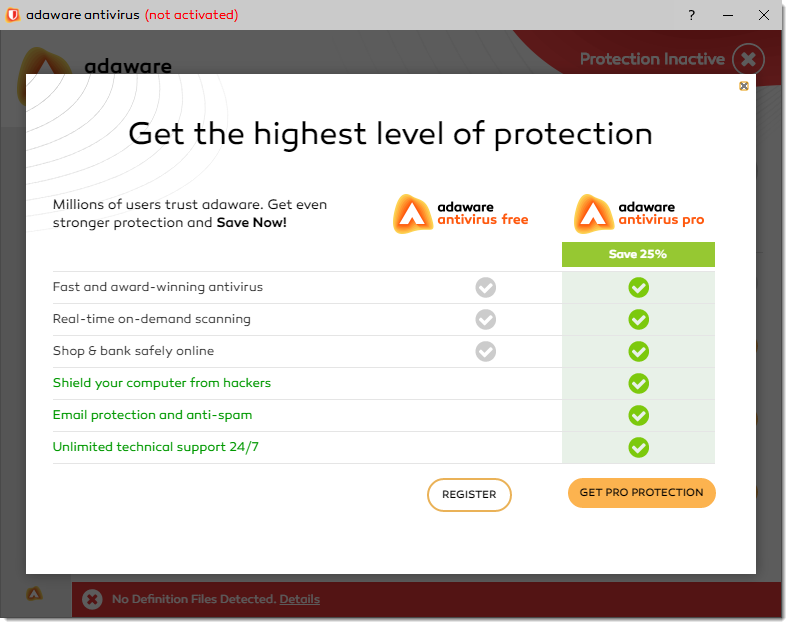 2. Click Register.

Click the Get Pro Protection button, if you wish to upgrade to adaware antivirus pro version. You will be redirected to the checkout page to purchase adaware antivirus pro.
3. The Get your activation key dialog appears.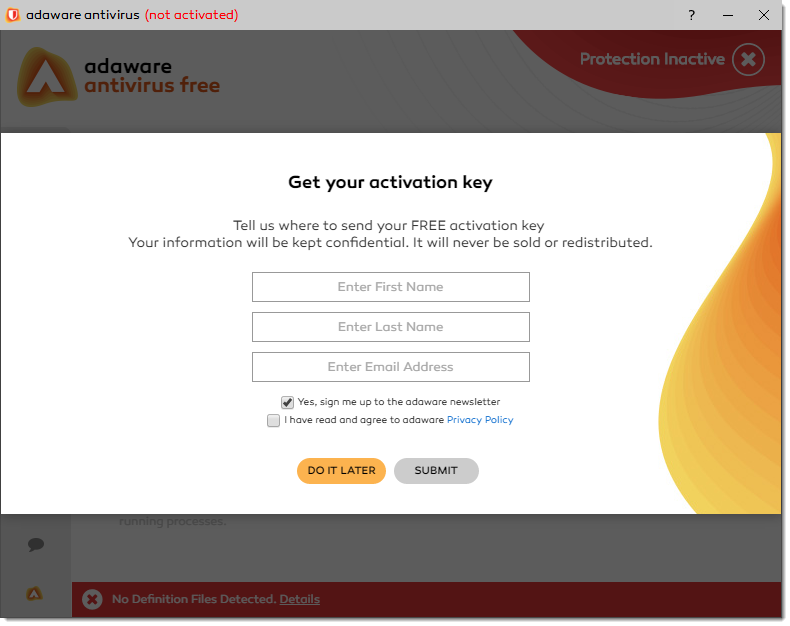 4. Enter your personal details: first name, last name and email address.
5. Keep the Yes, sign me up to the adaware newsletter checkbox selected, if you want to receive relevant information about security threats as well as promotional offers from adaware. Otherwise, clear it.
6. Read the adaware Privacy Policy by clicking the Privacy Policy link, select the I have read and agree to adaware Privacy Policy check box and click the Submit button to proceed.
7. After submitting the registration form, an email with your activation key will be sent to your email address (the one you specified in the registration form).
In addition, you have an option to change your email address or re-send an activation key to the email address you have indicated when submitting. Just click a link of your choice in the dialog displayed: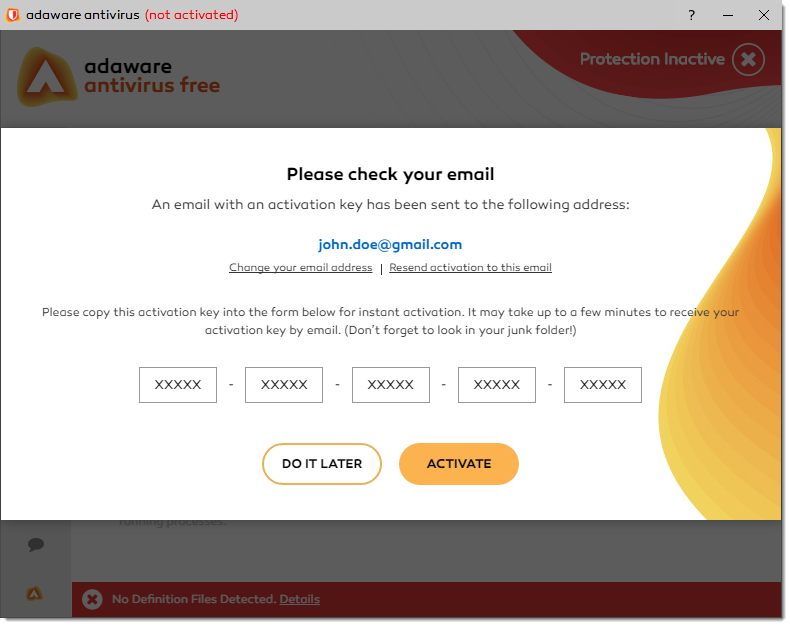 8. Enter your activation key and click the Activate button to start using adaware antivirus free for one-year period.

We recommend that you copy and paste the activation key directly from your email into the form to avoid any mismatch.
If you want to postpone registration, click the Do it Later button.