To access the advanced configuration dialog of the Web Protection feature:

1. On the Web Protection dialog, in the Web Protection block, click the Advanced Settings link.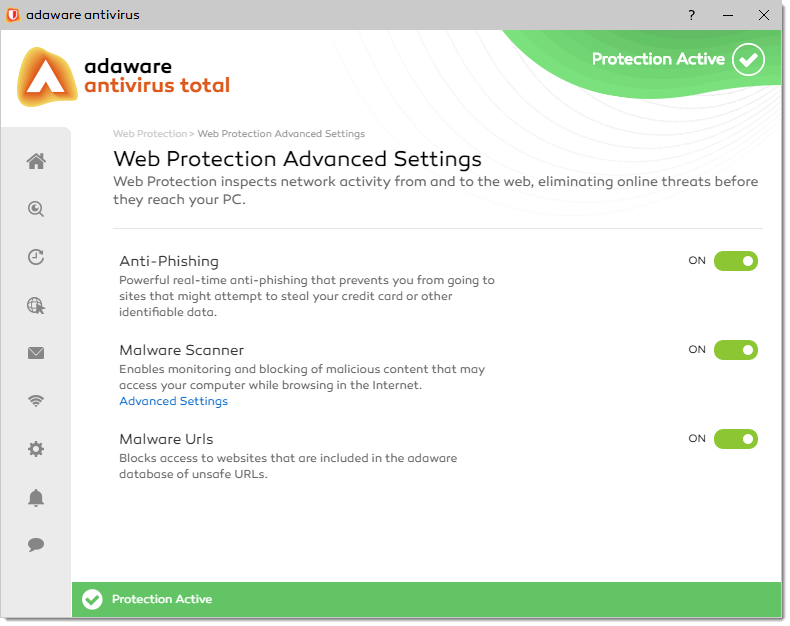 Here you can manage the following features:
Anti-Phishing. This feature identifies phishing content contained in websites and protects you from attempts to acquire passwords, banking data and other information by fraudulent websites masquerading as legitimate ones.
Malware Scanner. This feature enables monitoring and blocking malicious content that may access your computer while browsing in the Internet.
Click the Advanced Settings link to access the Advanced Settings of the Malware Scanner feature.
Malware Urls. This feature blocks access to the websites that are included in adaware database of unsafe URLs.
MALWARE SCANNER ADVANCED SETTINGS
The advanced configuration dialog of the Malware Scanner feature allows you to configure the following components: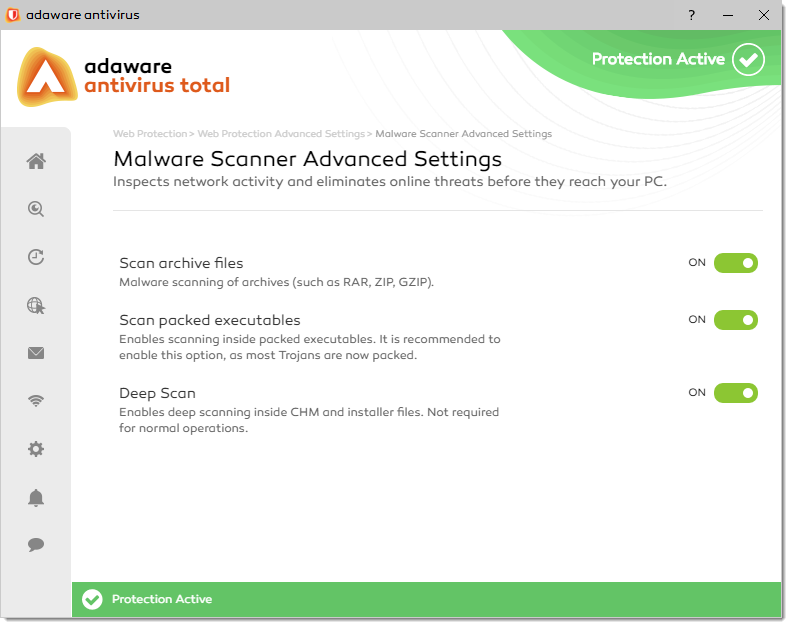 Scan archive files. Scans and detects viruses inside archives.
Scan packed executables. Scans and detects malicious code inside packed executables.
Deep Scan. Perfroms thorough checking inside CHM and installer files.