At adaware, we believe that every computer user must have the power to control their individual privacy and security when they use the Internet. That is why we offer adaware antivirus free, a proactive malware removal tool that allows users to combat today's toughest cyber threats. Adaware antivirus free features real-time anti-malware protection, rootkit protection, and community-driven initiatives to ensure that you have the power to protect yourself online.
Adaware antivirus personal is a paid upgrade of our adaware antivirus free version and builds upon the malware protection offered in our free product. adaware antivirus personal adds a powerful web-filter that protects users against phishing attacks and Active Virus Control that monitors the processes' behavior.
Adaware antivirus pro is a paid upgrade of our adaware antivirus free version and provides a line-of-defense against the most extreme forms of malware and cyber threats. It adds a powerful two-way firewall, an Email Protection engine, advanced Web Protection as well as our most advanced detection and threat blocking algorithms.
Adaware antivirus total is a paid upgrade of our adaware antivirus free version which above all adds the Parental Control feature to filter out all bad content.
To take advantages of using the full functionality of the product, we propose various upgrade options of the adaware antivirus program. All you have to do is buy an upgrade key from adaware:
1. On the left navigation menu, select the Home option.
2. With the Home screen displayed, click the Upgrade button next to the feature you want to install.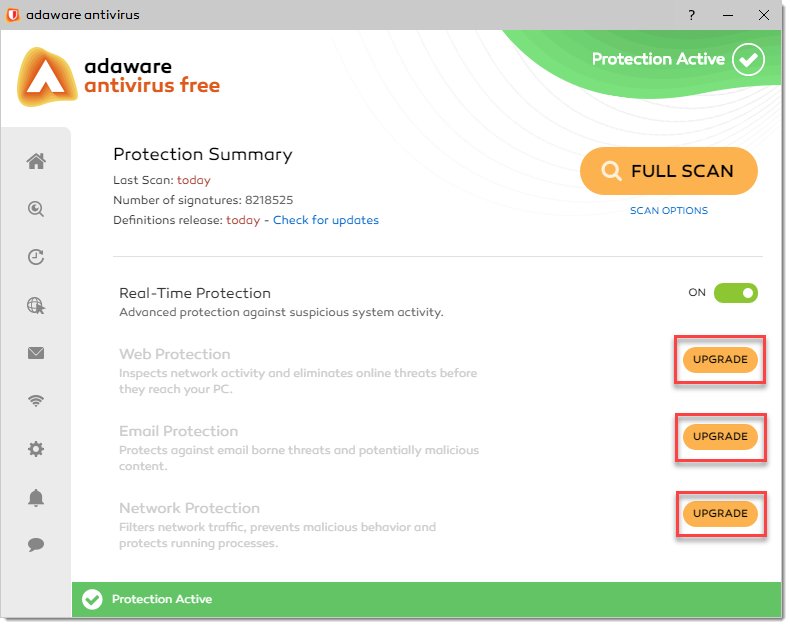 3. With the message box displayed, click Upgrade under the version you want to upgrade to.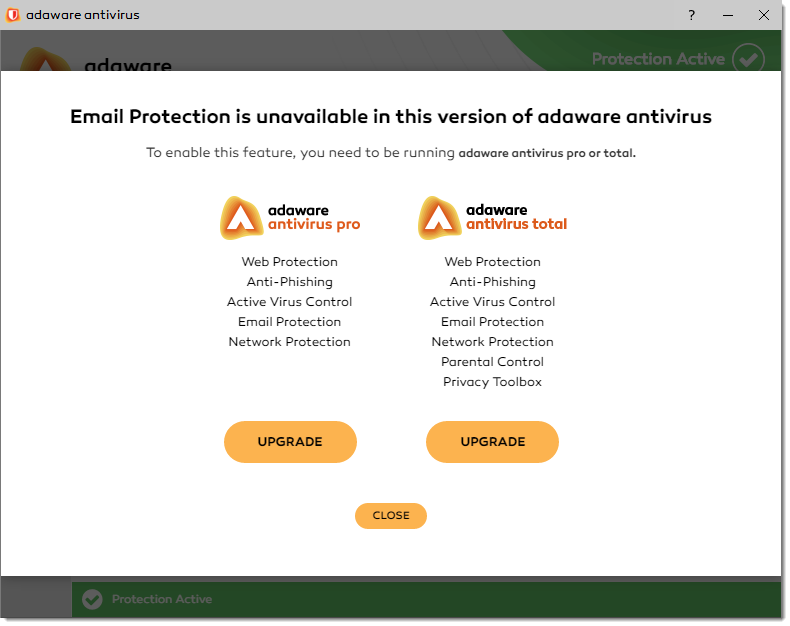 4. A web page will be opened in your web browser where you can choose the right version and purchase an appropriate upgrade license.
Take a look at the adaware antivirus versions below to see how the features compare.