The Detection History section includes all the threats detected by Real-Time Protection
and Active Virus Control.
To access the Detection History, proceed through the steps listed below:
1. On the left navigation menu, select the Real-Time Protection option.
2. With the Real-Time Protection dialog displayed, click the View Details button of the Detection History block. The Detection History dialog appears: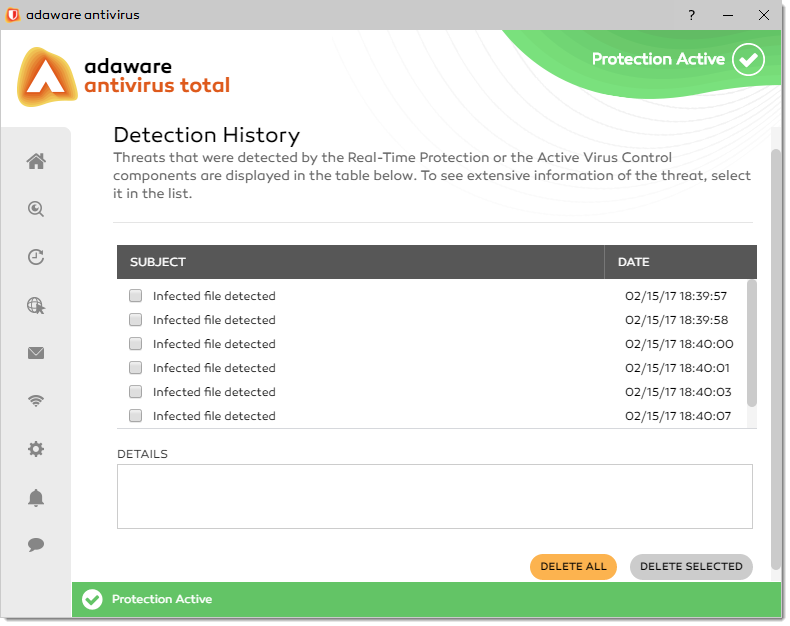 To view detailed information on a detected threat, select it from the report list (click the event area, not the checkbox itself). The data will appear in the Details field.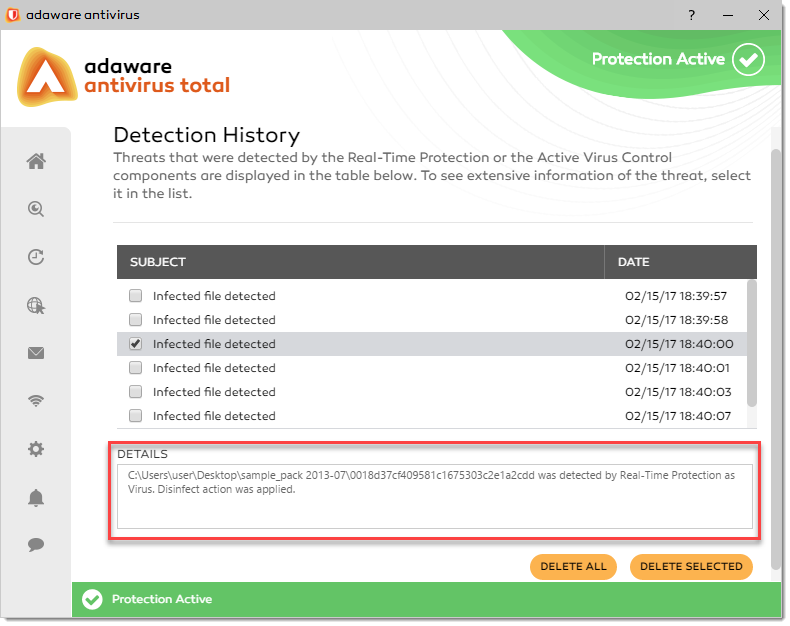 To delete a report from the Detection History list, select the needed item by checking an appropriate checkbox and click the Delete Selected button.
To delete all reports, click Delete All.