To change the display language of the adaware antivirus interface, proceed through the steps listed below:
1. On the left navigation menu, select the App Management option. The App Management dialog opens.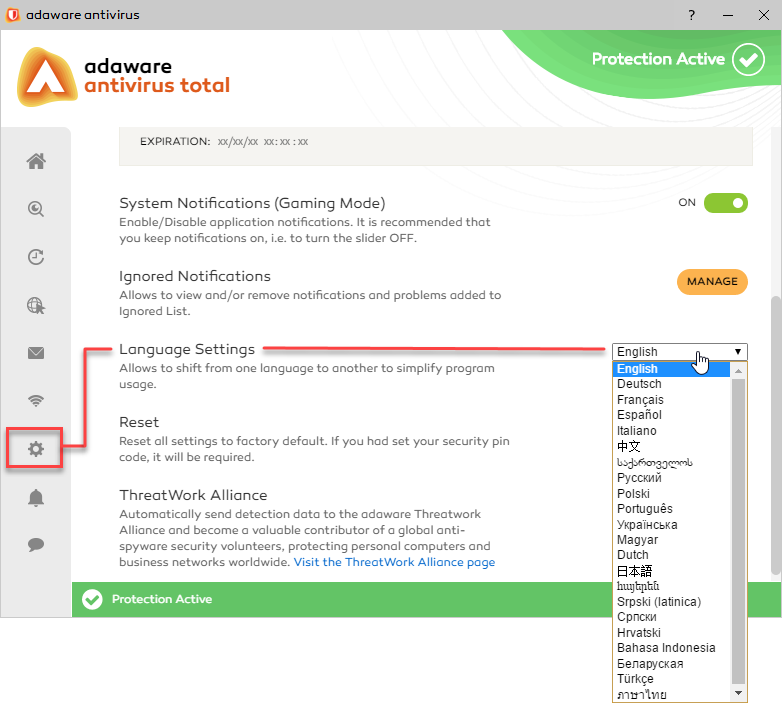 2. In the Language Settings block, select the language that you want to use from the drop-down combo box.