The Quarantine contains potentially harmful items detected by the adaware antivirus application which you can further remove from your computer. It is a safe place for storing threats, malware and/or infected files that could not be disinfected. You have an option to restore a quarantined item back to your computer in its original location, as well as permanently delete the quarantined item from your computer.
To access the quarantined files, proceed through the steps listed below:
On the left navigation menu, select the Scan Computer option.
With the dialog displayed, click the View Quarantined Files link under the Quarantined Files block.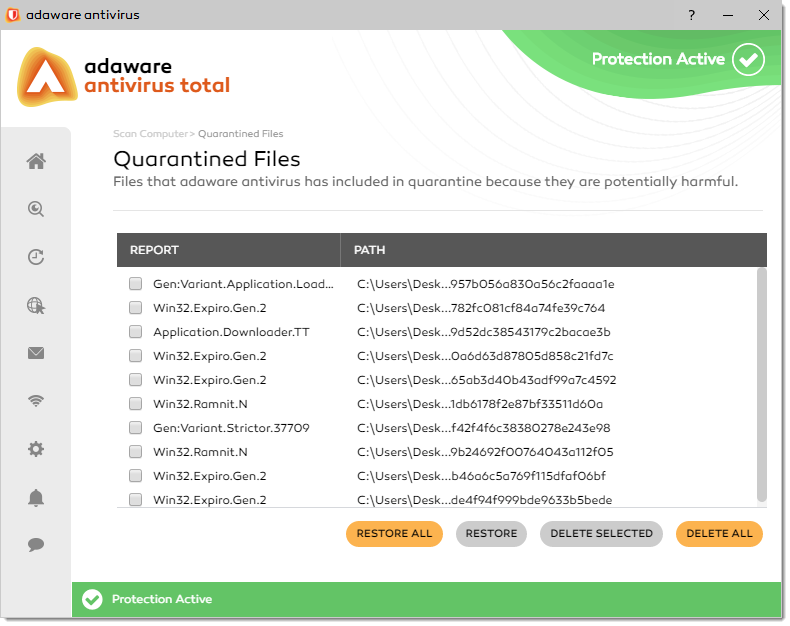 To restore a particular quarantined file, select a check box corresponding to this file and click the Restore button.
To restore all quarantined files, click the Restore All button.
To delete a quarantined file from your computer, select a check box corresponding to the file you wish to delete and click the Delete Selected button. The file will be removed from your computer permanently.
To delete all quarantined items from your computer, click the Delete All button.
To view the exact location of the threat, point to the threat path.