The adaware antivirus program creates a scan report after each manual or automated scan you perform.
To access the Scan Report List screen, proceed through the steps listed below:
On the left navigation menu, click the Scan Computer option.
With the Scan Computer dialog displayed, click the View button under the Report List block.
To delete a particular scan report from the list, select a check box corresponding to this report and click the Delete Selected button.
To delete all scan reports, click the Delete All button.
To view detailed information about the scan report, click the Details link in the report line. The Scanned Report Details dialog appears.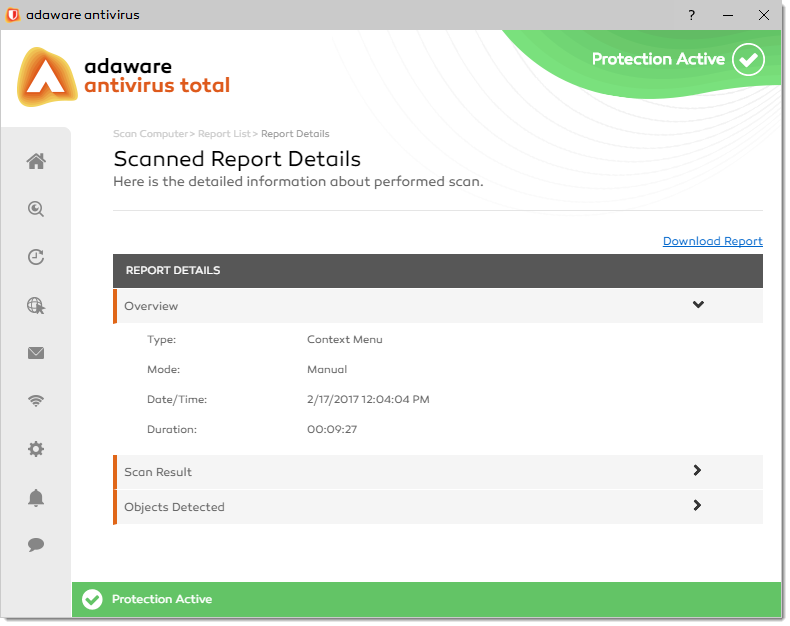 The details are presented in the Report Details table. Here you can see three slide boxes:
Overview
Scan Result
Objects Detected
Each slide box contains details of a specific report. To expand a slide box, click in the slide box caption.
In addition, you can download a report as an XML file. To do this, click the Download Report link located above the Report Details table.