Scanning can be resource-intensive. It depends on the complexity and size of the files being scanned.
Adaware antivirus applies a performance level to Full, Custom and Context Menu scans. This feature is intended to avoid interference with your work and it can also help improve system performance.
The default performance settings ensure thorough scanning, with minor impact on system performance. However, you can easily change these settings according to your needs by selecting one of the predefined performance levels:
1. On the left navigation menu, select the Scan Computer option.
2. With the Scan computer dialog displayed, choose the desired performance level.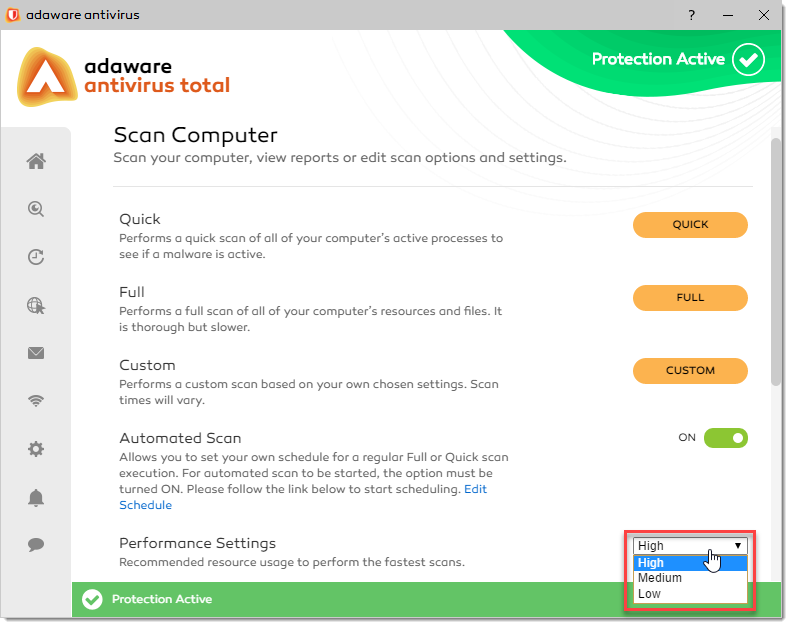 High. This is the recommended resource usage to perform the fastest scans. This performance level is recommended as best practice and is enabled by default.
Medium. Performs a scan using medium system resources.
Low. Performs a scan using minimal system resources. Scan time will be longer.