Depending on which version of adaware antivirus you are using (free, personal, pro or total), and depending on the installation mode you preferred to install the program (default or compatible), different options and settings are available to you.
Take a look at the adaware antivirus versions below to see how the features compare:
DEFAULT MODE FEATURES
If you install adaware antivirus in a default mode, and if an appropriate feature is not available in your version of adaware antivirus you're using, you will see the Upgrade button instead of the green/grey slider allowing you to enable/disable the feature.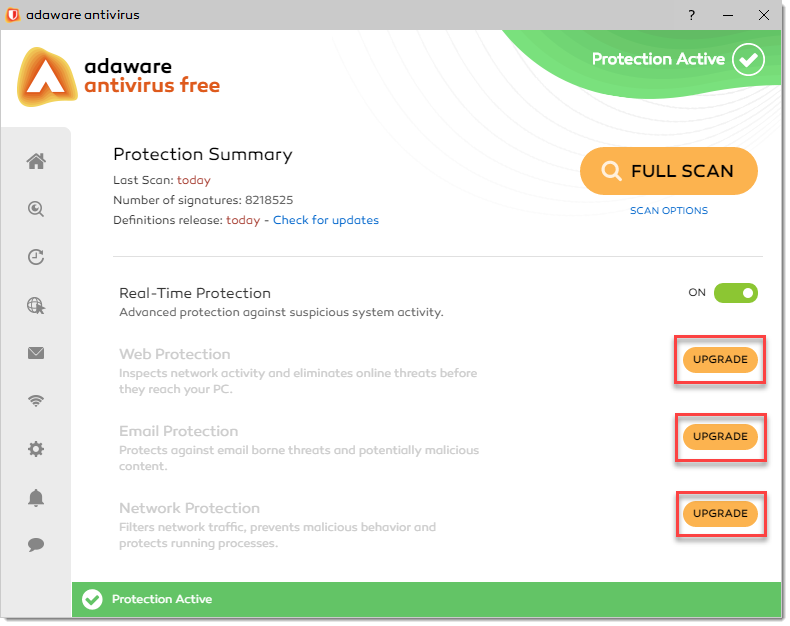 If you want to install it, click the Upgrade button. Your browser will automatically open an official adaware.com webpage, where you can buy an upgraded version of adaware antivirus containing the feature you want to use.
COMPATIBLE MODE FEATURES
If you install adaware antivirus in a compatible mode, only the Scan Computer option will be available to you. The other components will be turned off by default. You will see a yellow slider next to the feature(s) disabled.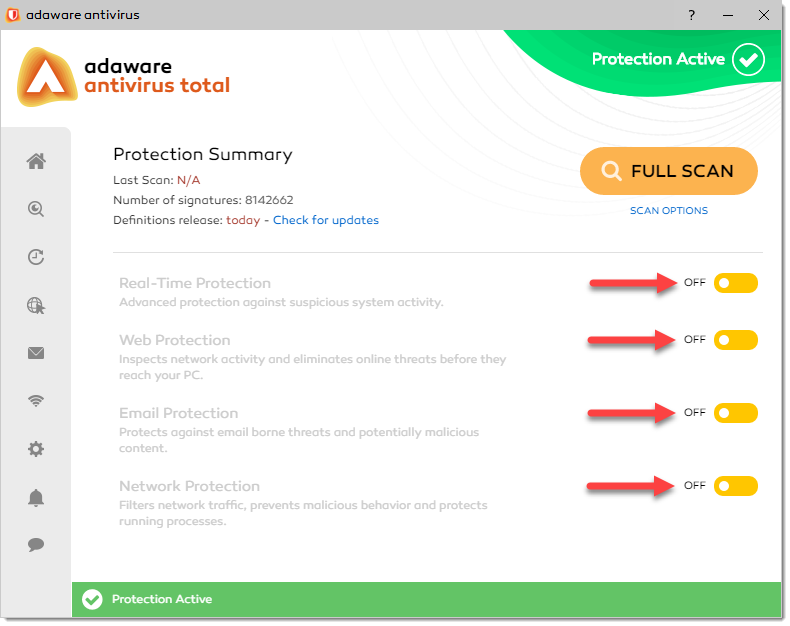 This is made in order to avoid possible compatibility issues that may cause serious errors.
If you want to enable the feature, you need to install additional components (drivers). To do so, proceed through the steps listed below:

Before you start enabling the feature you need, make sure you do not have another anti-virus software installed on your PC, as running two antivirus programs at the same time may cause serious conflicts and errors. If there is any incompatible software, remove it.
1. Single click the yellow slider.
2. You will get the similar window below. Click OK.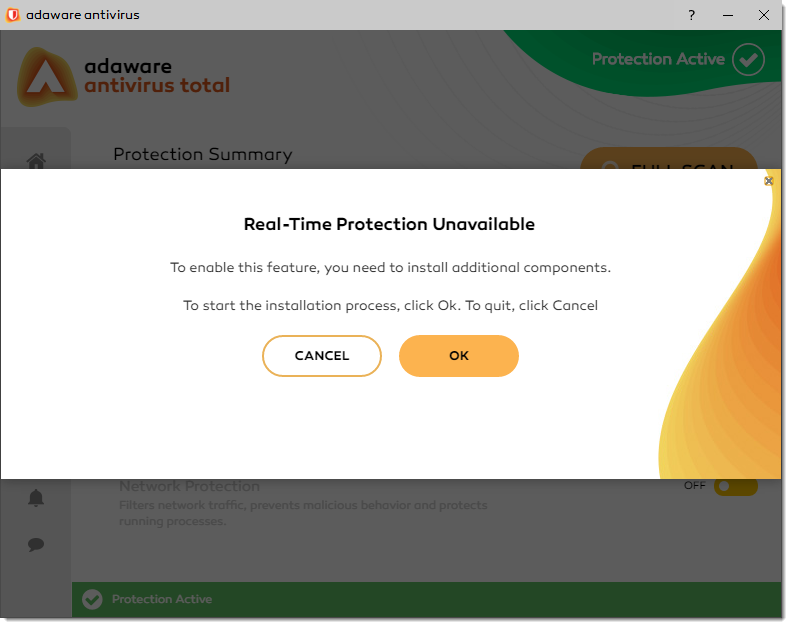 3. If prompted by UAC, click Yes to proceed.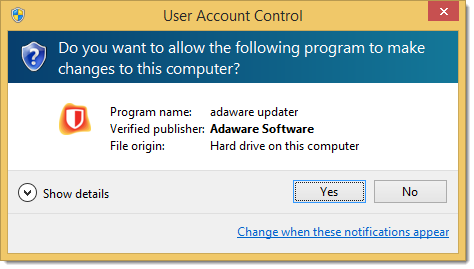 4. Wait until installation is completed.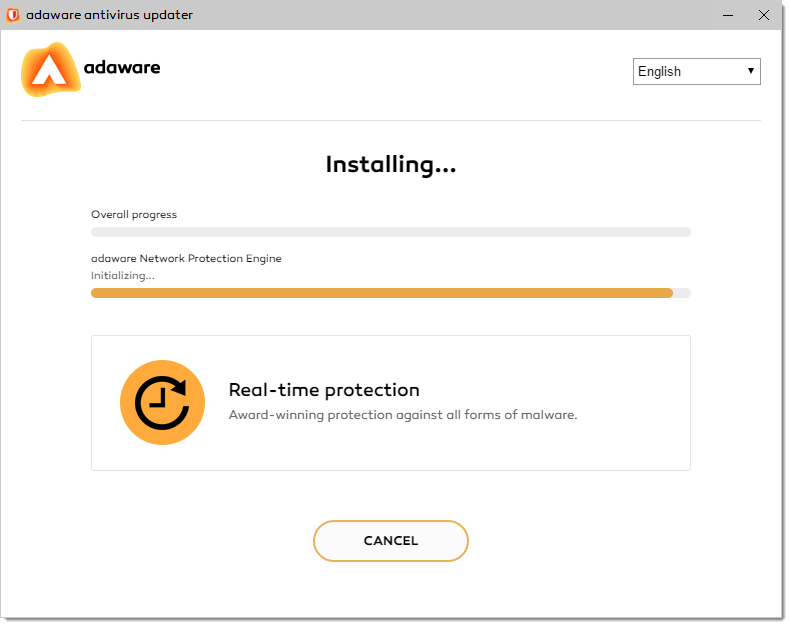 5. Congratulations! The feature of adaware antivirus has been successfully installed on your PC. Click Close.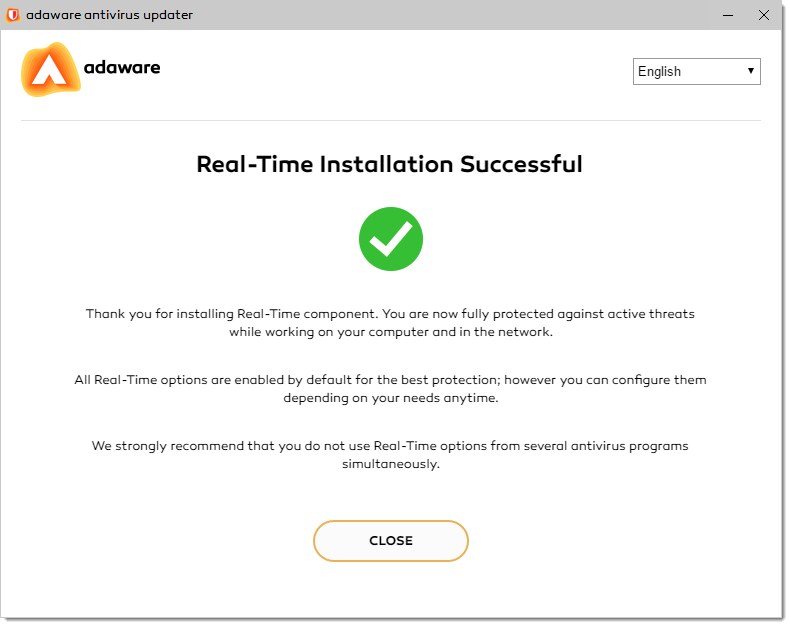 To complete the installation, you may be prompted to restart your computer.