To activate your renewal activation code, please proceed through the steps listed below:
1. Once the renewal activation code has been purchased, an email with the subject "adaware antivirus purchase confirmation" will be sent to your e-mail account.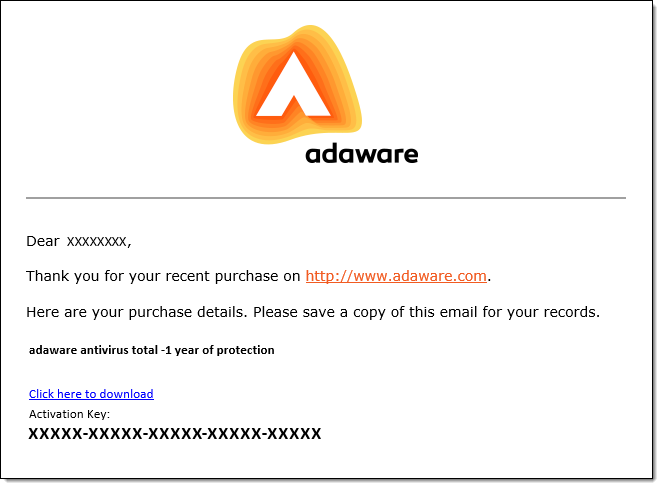 2. Now open adaware antivirus. On the left navigation menu, select the App Management option and click the Add a Key/Change Key button.
3. The Enter your Activation Key window appears. Copy and paste the license key directly from your confirmation email into the license field. Click the Submit button.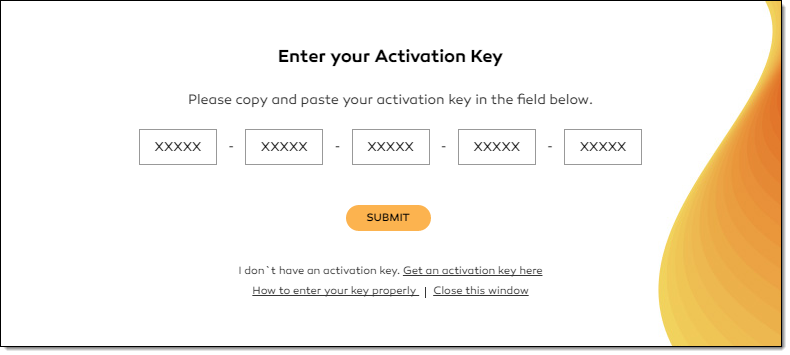 4. Now your copy of adaware antivirus is renewed! Click the Close this window link to close the window.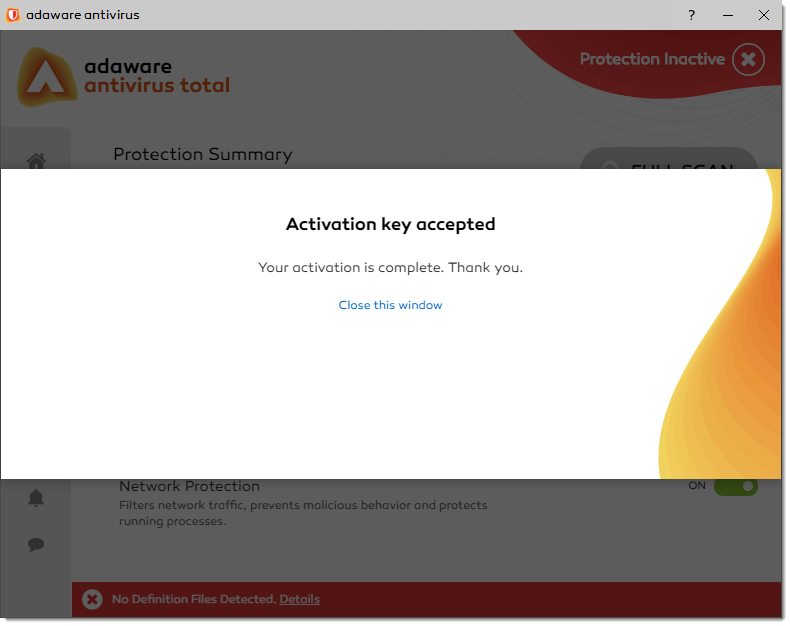 If you renew the subscription on your existing product, you will not lose remaining days on your old subscription. However, you will receive a new activation code (also called license key) and subscription. Your old activation code will be deactivated, and the new activation code will automatically load the additional days left from your old subscription. This only applies if you have opted to renew your adaware antivirus subscription manually.

If you choose to buy a new product (for example, you've had adaware antivirus pro, but you want to buy adaware antivirus total), you are buying a brand new license and subscription to the adaware antivirus product. Any remaining subscription days on your old product will not carry over to your new product.