If you have any questions about adaware antivirus or experience some problems while using it, there are several online resources that can help you find prompt and effective answers.
To get access to the online support, proceed through the steps listed below:
1. On the left navigation menu, select the Help Center option.
2. With the Help Center window, In the Software Manual block, click the View button to open the user guide containing detailed instructions with screenshots and explaining how to use adaware antivirus.
You can click here to access the User Guide.

3. In the Frequently Asked Questions block, click the View button to check common questions, answers and to get better understanding of adaware antivirus.
4. In the Identity Protection block, click the View button to get protection against identity theft.
5. In the adaware forums block, click the View button to post your questions or description of issues on the support forum.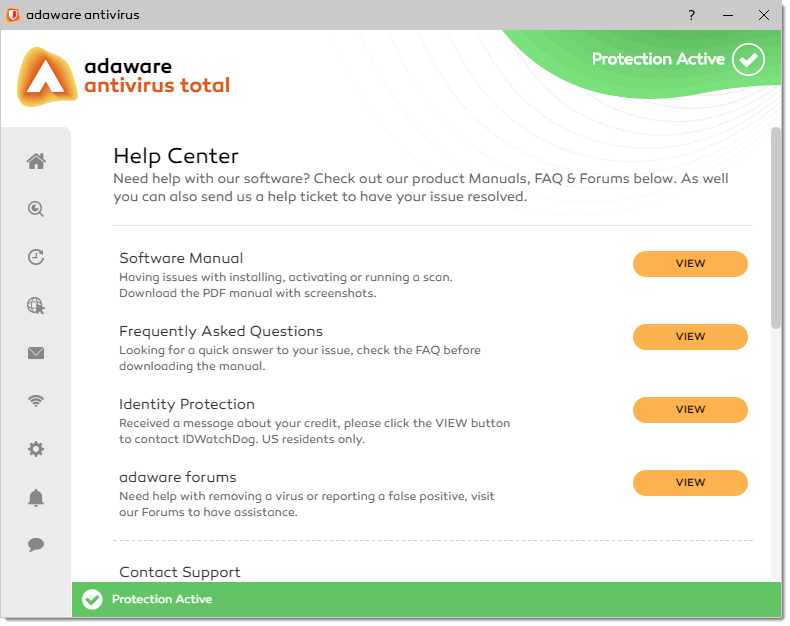 If you are unable to resolve the issue using online resources, you can contact the adaware Customer Support team (not available in adaware antivirus free or adaware antivirus free not activated versions).
To send a message to an agent, proceed through the steps below:
1. With the Help Center window, in the Contact Support block, complete the submission form:
enter your name;
enter your email address;
select a subject;
enter the description of the problem you are experiencing.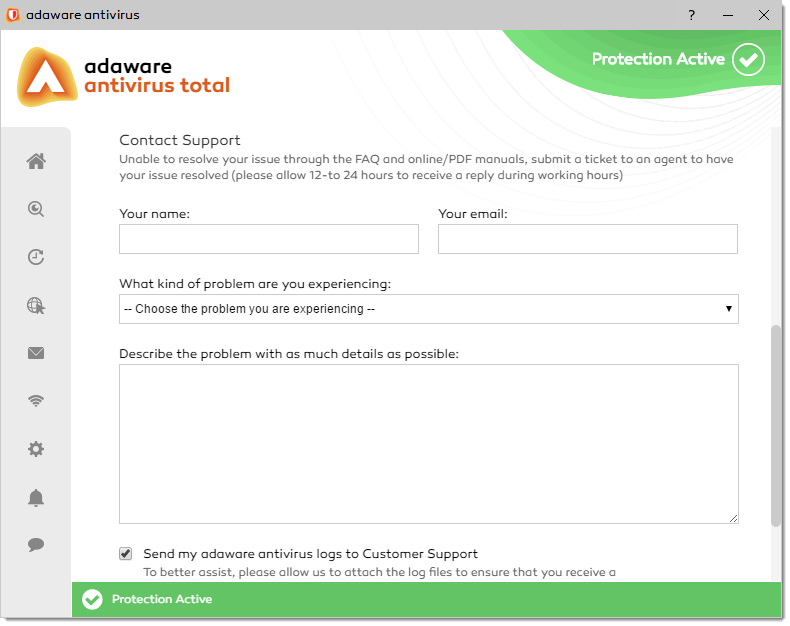 We strongly recommend that you indicate your valid email address. It will guarantee that you will be contacted by a Customer Support agent.
2. Click Submit.
3. With the confirmation message box, click Close. You will be contacted by the adaware Customer Support within 12-24 hours during working days.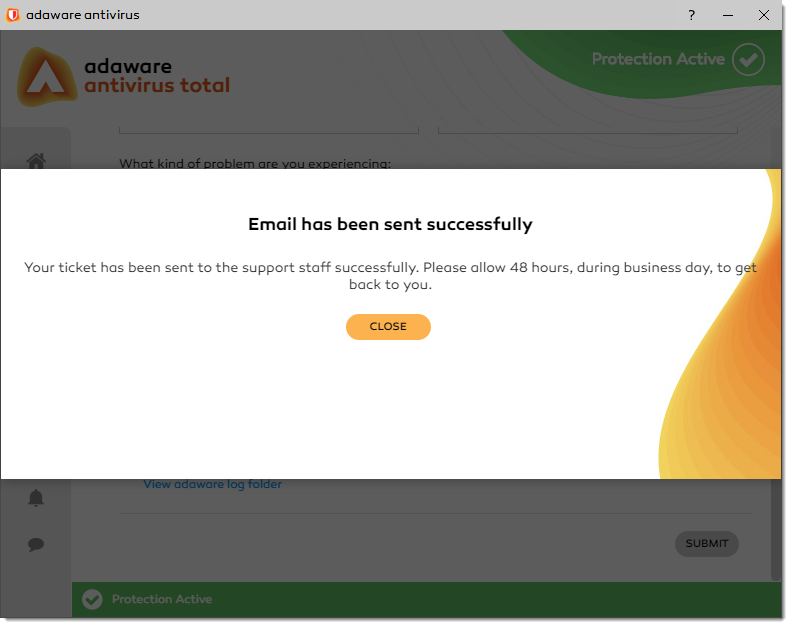 By default, your adaware antivirus log files will be attached to your message. This data is required for technical assistants to evaluate an issue and provide you with a prompt and correct reply.