If you have lost or forgotten your PIN for adaware antivirus product, there are a couple of ways we can offer you to help retrieve it. You first option is to follow the instructions of the What to do if you forget your PIN section of our online user guide.
If you are still unable to retrieve a lost or forgotten PIN, please follow the steps below:
1. Click here to download the PinCodeHelperClient.exe file.
2. Run the downloaded file.
3. In the window that appears, click the Extract button. This generates the encrypted PIN number.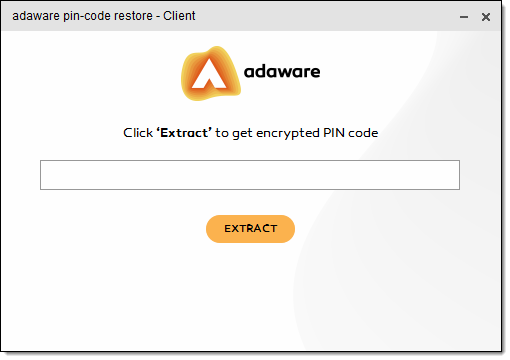 4. Copy the code by clicking the Copy to clipboard button.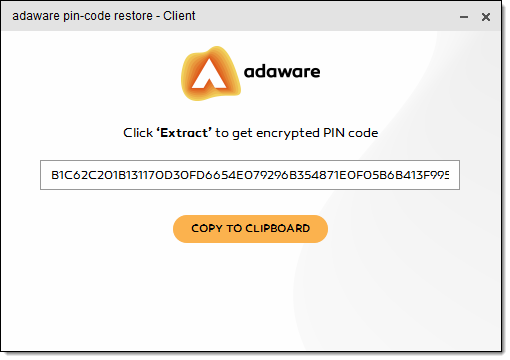 5. Paste the encrypted PIN to your email and send it to generalsupport@adaware.com. Put a title for your email in the 'Subject' box. Put something like this: Encrypted PIN.
6. The Customer Support will send your 4-digit PIN code number via email.

If you cannot find it in your Inbox, please check your Spam and Junk folders.
7. Remember the digits and type them into the Security PIN needed window. Click Submit for everything to be complete.