On the Adapter Settings dialog, you can specify whether adaware antivirus should block the connection between your system and another computer.
To access the Adapter Settings dialog, on the Advanced Settings screen, click the Manage button under the Adapter Settings block.
Here you can see the adapter(s) found on your PC.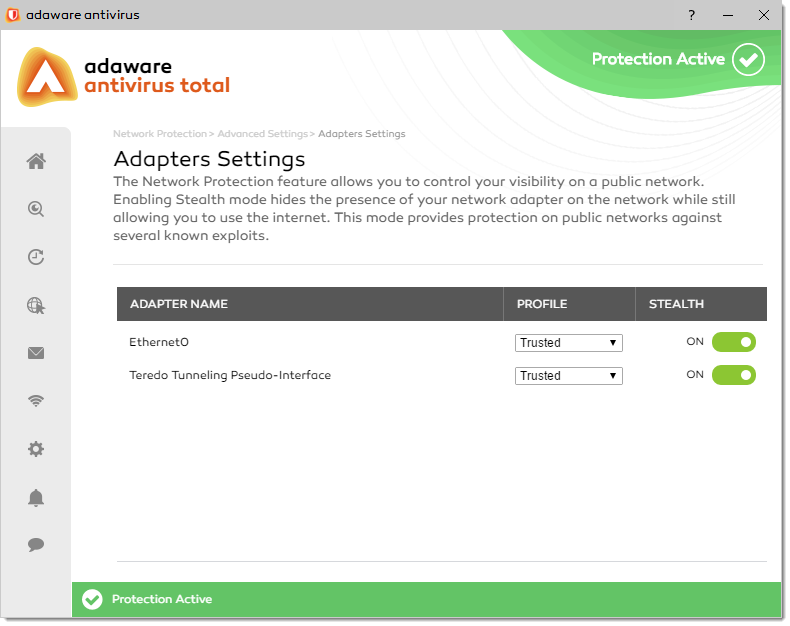 For each adapter the following information is displayed:
Adapter Name - the name of the adapter.
Profile - the profile type your adapter belongs to.
Stealth - whether you can be detected by other computer.
To configure the Stealth Mode, single click the slider to switch between two positions. The green color stands for Enabled, which means that the Stealth Mode is on. Your computer is invisible from both the local network and the Internet. The grey color represents the Disabled status, i.e. the Stealth Mode is off. Anyone from the local network or the Internet can detect your computer.
By default, the Stealth Mode is on.