To ensure that you are protected against all sorts of malware, you must download the latest definition files first. Or you can update them, in case definitions have been downloaded previously.
To download or update definitions, proceed through the following steps:
With the Command Prompt, type the first letters of the adawareCommandLine.exe file name (for example, "ad"), and then press the Tab key or type the full name.
Type " --updatedefs" and press ENTER.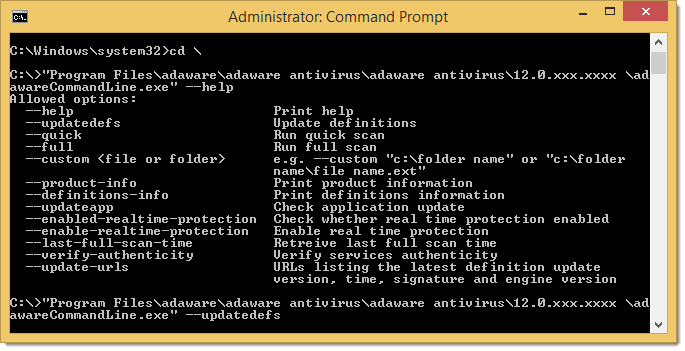 To see the definitions downloading or updating in the program interface, proceed through the steps listed below:
1. Double-click the adaware antivirus icon on the desktop or the adaware antivirus tray application in the system tray to launch adaware antivirus.
2. On the left navigation menu, select the Scan Computer option.
3. With the dialog displayed, in the Definition Files block, click the Modify Settings button.
4. In the Definition File Settings dialog, watch the download progress.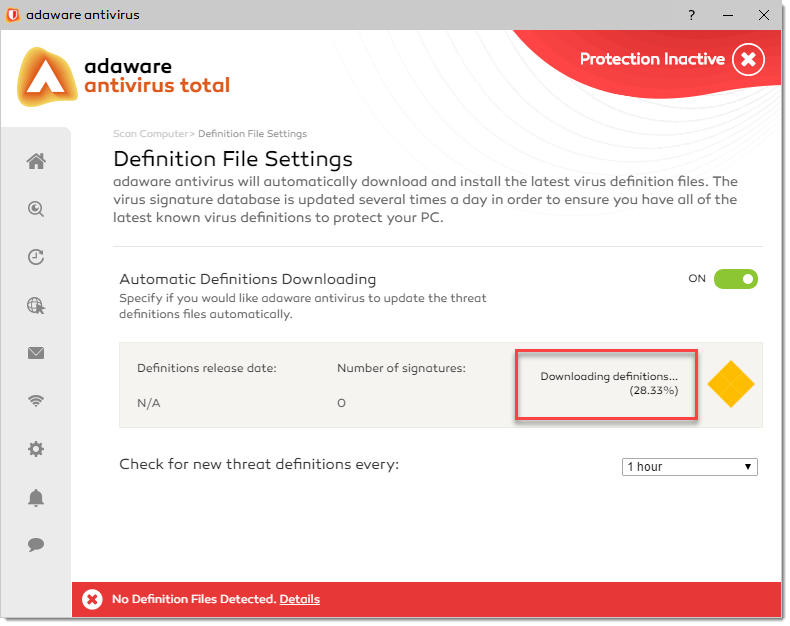 Or navigate to the Home tab: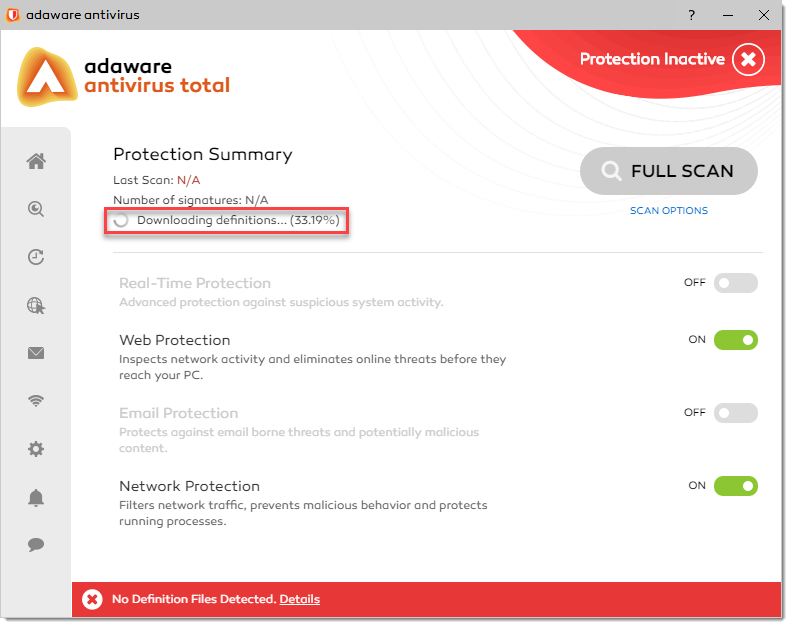 If the definition files are being downloaded for the first time, wait for the process to be finished. Once they are downloaded, you can continue working with adaware Command Line.