To check for the product updates, proceed through the following steps:
With the Command Prompt, type first letters of the adawareCommandLine.exe file name (for example, "ad"), and then press the Tab key or type the full name.
Type " --updateapp" and press ENTER.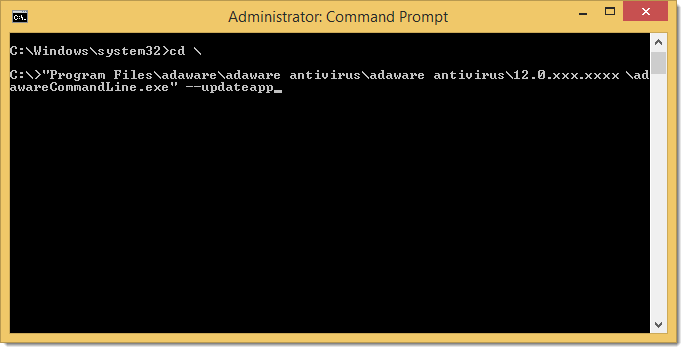 If any updates are available, you can see the component name, installed version and new version.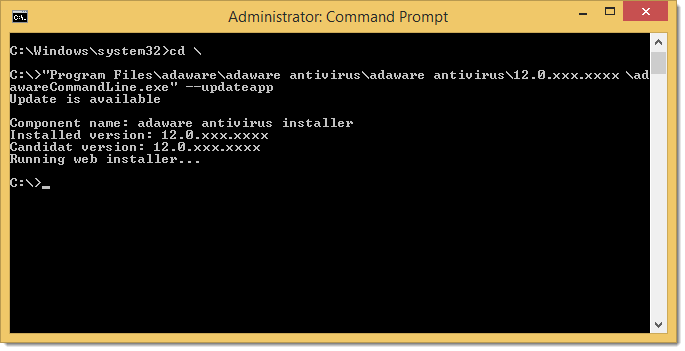 The program update starts automatically.
If there is no new version available, you are notified about it.