To enable the Real-Time Protection feature when it is disabled, proceed through the following steps:
With the Command Prompt, type the first letters of the adawareCommandLine.exe file name (for example, "ad"), and then press the Tab key or type the full name.
Type " --enable-realtime-protection" and press ENTER.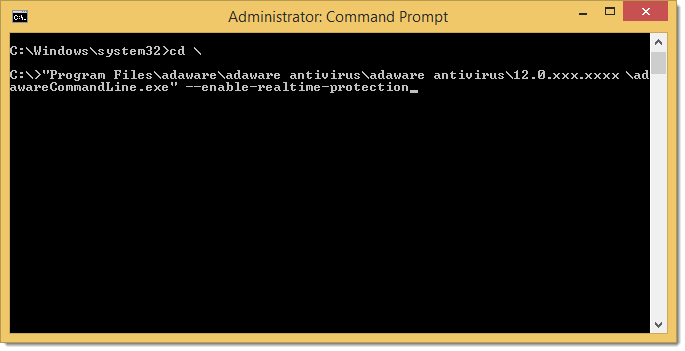 To check whether the Real-Time Protection feature was enabled in the program interface, follow these steps:
1. Double-click the adaware antivirus icon on your desktop or the tray application in the system tray to launch adaware antivirus.
2. On the left navigation menu, click Real-Time Protection.