Assuming you have successfully purchased your product, you will instantly receive an email inviting you to create a password. It's important you complete this step as you will only be able to activate your paid product within the application through your adaware account email and password.
Your product is attached to your adaware antivirus account. An account is created upon purchase and linked to the email address you used during checkout.
Once adaware antivirus is installed, you will be prompted to sign in to activate your program.

If you skip that first step, you can return to the initial screen by clicking on the Account icon in the navigation sidebar at any given time to access "My Account" page.
1 – Click on the Account icon from the navigation sidebar (Create Account/Sign in)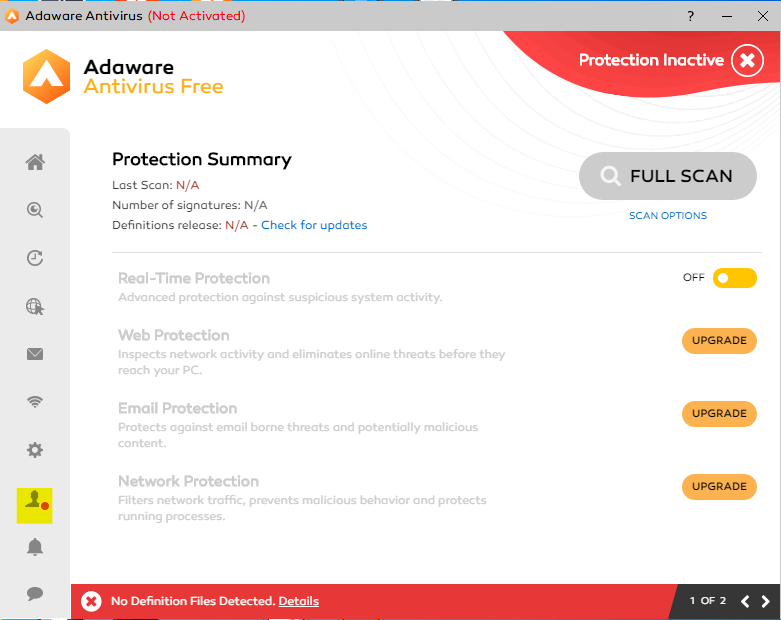 2- Click the Sign In button.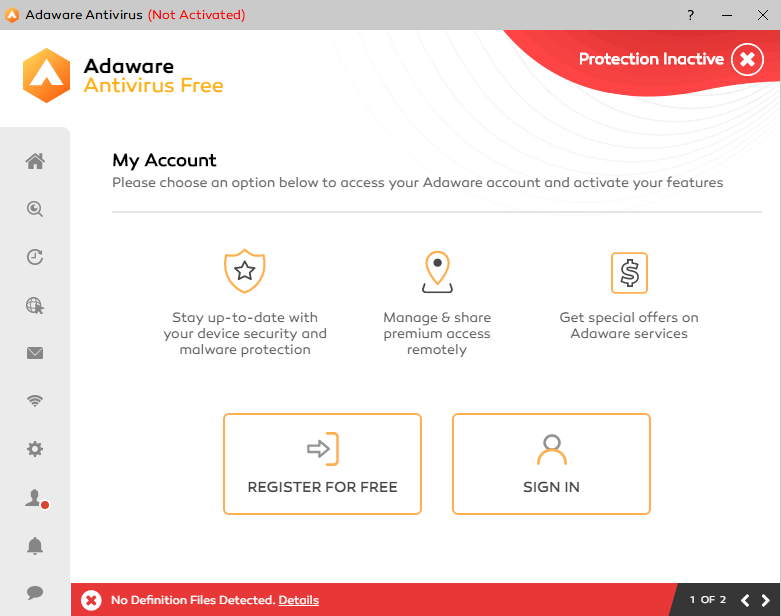 3 – Enter your adaware account email address and password or login using one of the social login buttons. Note it must be the same email you used in your purchase. Click SIGN IN.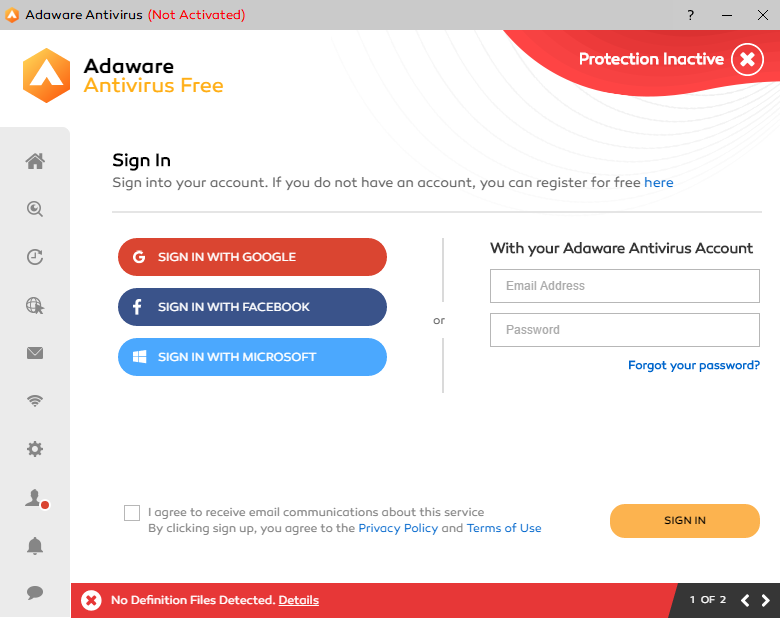 4 - adaware antivirus is now activated. You can view your account information and manage your products by accessing "My Account Portal".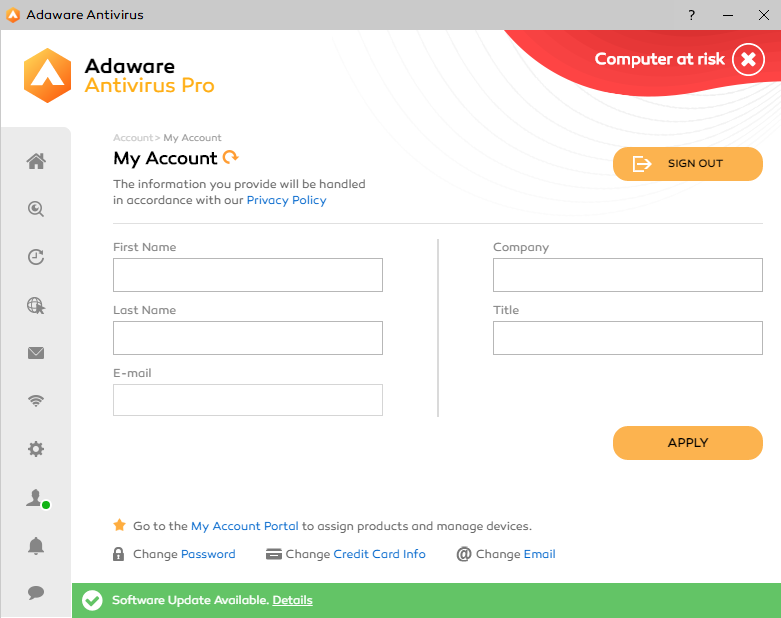 **Pro Tip – If you upgrade your product you'll automatically activate it when you login to your adaware account.
Please note all products purchased after May 1st, 2020 can only be activated by signing in to your adaware account. Call our support team if you are not sure how to access your account.